About Me
I am a former New Yawker-note the accent. I have lived in the Bay Area since the late 1970's–so that makes me an almost Native Californian. I have a masters degree in Transpersonal Psychology. I am blessed to work as a psychic medium, loving kindness meditation teacher, motivational speaker, trainer, educator, and last, but not least, a performer of solo improv and comedy.
I taught Ethics and the Law as well as Ethics and Consciousness at JFK University from 1994-2002. My passion for teaching ethics was fueled by a deep understanding of what it means to be in a position of power as an educator and a healing arts practitioner. To "do no harm" to our clients, demands that we work consciously. It is an honor to work with others and we owe it to ourselves, to our clients and to our world to hold that work in great integrity. My readings began to change from psychic to include mediumship, as the door to the other side opened for my clients' loved ones, in spirit, to communicate through me. I too have been comforted by and communicated with my loved ones who have crossed over. I understand the gift of hope, and ultimately great healing, this communication brings.
Blessings and peace to your heart, Suzanne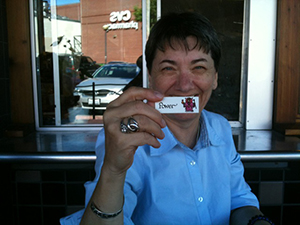 Check out this interview for more info about my journey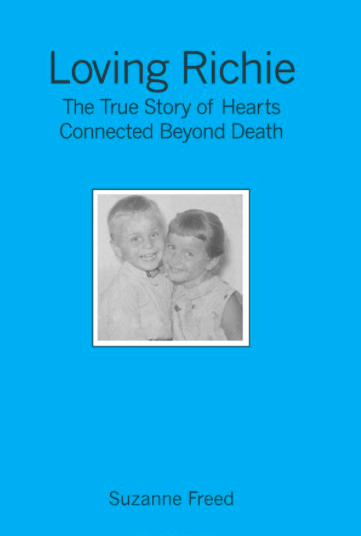 Loving Richie: The True Story of Hearts Connected Beyond Death
This book is the story of my relationship with my younger brother, who passed to the other side in 1986. The book moves from Richie and I growing up in New York City in the 1960's, our wild twenties, including an evening when we bumped into John Lennon and Yoko Ono at Daley's Dandelion in Manhattan, into the 1980's when the AIDS pandemic began. The book chronicles my journey through the anguish of Richie's illness and his passing, my healing, my work with clients, and my conversations with Richie from the other side. It is my hope that this book will console anyone who has lost a loved one to know that love never, ever dies. Felix Lee Lerma, Bay Area psychic medium, writes: "An awe-inspiring story of the spiritual bond between a brother and sister; finding meaning through loss and the realization that we are all so very loved by the Divine." Start Reading Now!